LINEA ESPECIALIZADA IMPORMEDSA
LISTADO DE EQUIPOS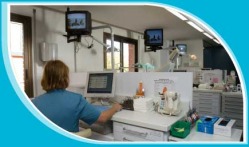 DERMATOLOGIA.
OFTALMOLOGIA.
ORTOPEDIA.
GASTROENTEROLOGIA.
NEUROLOGIA.
FISIATRIA.
---
---
---
LINEA DERMATOLOGICA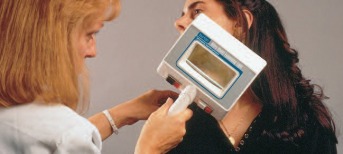 LAMPARAS DE WOOD.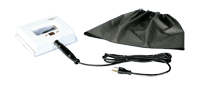 The Hand Held Ultraviolet Woods Lamp allows numerous professionals to correctly inspect and diagnose various conditions, diseases and injuries to the skin and eyes.
4 UV Bulbs - Approx 5,000 hours
3 Diopter Magnifying Lens
Color Chart
Light Blocking Drape
90" Electric Cord for Convenient Use
1 Year Limited Mfg. Warranty
110 Volt
PRECIO DESDE 500USD
---
CRYO CAUTERIOS
---
PISTOLA DE NITROGENO LIQUIDO CRY AC
CRY AC DE BRYMILL

Brymill is the world's leading manufacturer of handheld, liquid nitrogen cryosurgery devices used to treat a wide range of common skin lesions.Our 2 units, available in 500ml and 300ml capacity, provide the ultimate in controlled application of Liquid Nitrogen to the lesion.

5 spray tips with varying sized apertures (.04 - .016 inches) and a 20 gauge bent spray are included with CRY-AC® and CRY-AC®-3 units for more accurate, controlled treatment of lesions of different sizes and types.


---
---
DERMATOSCOPIOS
PROSCOPE DE BODELIN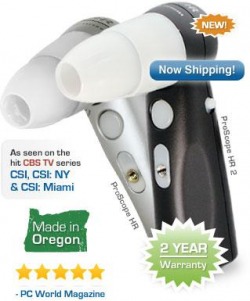 EQUIPO DE DERMATOSCOPIO DIGITAL, CON SOFTWARE, PUERTO USB, CD DE INTALACION, LENTES HASTA DE 400X DE AUMENTO.

---
DERMALITE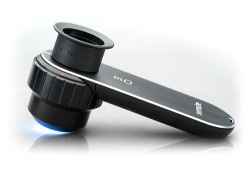 DermLite and Early Skin Cancer Detection

The DermLite line of devices enable the trained eye to detect skin cancer and other types of skin conditions early. Every DermLite includes a magnification lens, light-emitting diode (LED) lighting, and polarizing filters for glare reduction. These polarizing filters eliminate the need for skin contact and the required liquids, allowing a much quicker, more convenient examination.

DermLite is Portable.
Contrary to the vast majority of other devices for skin lesion diagnosis, DermLite is designed to be small enough so that you can easily take it anywhere you need to go.

DermLite is Efficient.
With the elimination of immersion fluids, there is no setup required. The inconveniences of oil immersion are a thing of the past. You'll work quicker, allowing you to screen more lesions on more patients than ever before. Plus, DermLite's LEDs last way longer, use a lot less energy, and are white and brighter than those bulbs used in other devices.

DermLite is the Future.
Entire classes of dermatology residents are using DermLite as their skin cancer detection tool of choice for its portability, efficiency and convenience. Make DermLite a part of your future today.


---
---
LINEA OFTALMICA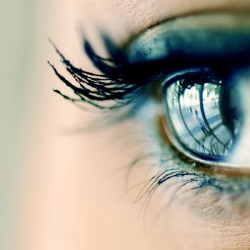 DISTRIBUIMOS MARCAS COMO:
WELLCH ALLYN
KOWA
SHINNIPPON
WEIDIR
MERIDIAN LASER
---
LASER YAG MERIDIAN MICRORUPTOR V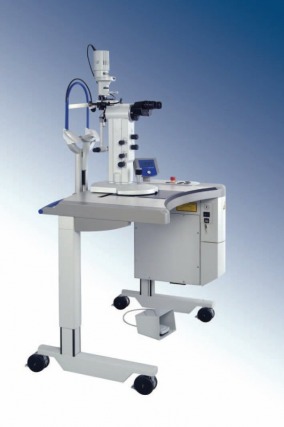 MICRORUPTOR V - Nd:


YAG the professional laser for posterior capsulotomy, iridotomy and pupillary membranectomy, with integrated Haag-Streit BQ 900 slit lamp and ergonomic table.
The MICRORUPTOR V Nd:YAG laser with dual rotating aiming beams and superior optics, based on the original HAAG-STREIT BQ 900® slit lamp.
The unique combination with a motorised ergonomic, wheelchair accessible table and easy to understand operating controls ensures the highest convenience for both patient and doctor.
With the HAAG-STREIT BQ 900® slit lamp the MICRORUPTOR V is especially suitable for Retina examination and can easily be adapted to a combination unit with the MERILAS 532α green laser Photocoagulator.
---
---
LINEA ENDOSCOPICA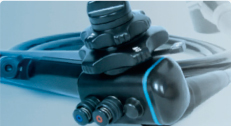 ENDOSCOPIA DIGESTIVA ALTA Y BAJA
LAPAROSCOPIA
BRONCOSCOPIO
HISTEROSCOPIO
LARINGOSCOPIO
VIDEO ENDOSCOPIA TOTAL Y COMPLETA
---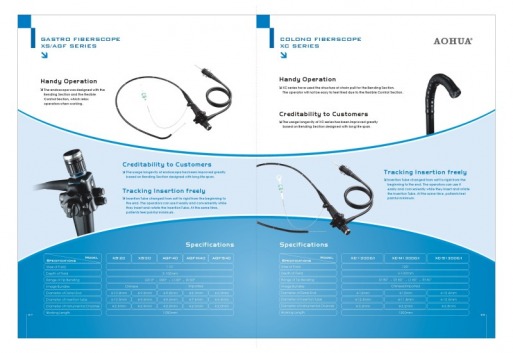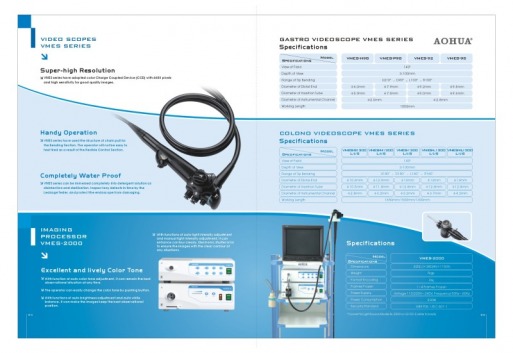 ---
DENSITOMETRIA OSEA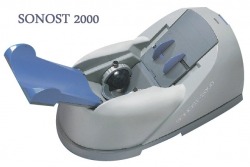 Entre sus caracteristicas y cualidades se destaca su corto tiempo de medición, con 15 segundos basta. Tiene soporte de pie para eliminar margen de error por movimientos mínimos del pie, totalmente lavable el exterior y asi evitar contaminación. Excelente precio el mejor del mercado.


---